Pennsylvania Launches Classrooms for the Future to Transform Education and Spark High School Reform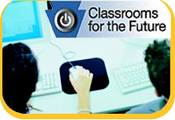 VERNON HILLS, Ill. - (Business Wire, January 24, 2007) - CDW Government, Inc. (CDW-G), a wholly owned subsidiary of CDW Corporation (NASDAQ:CDWC) and leading source of Information Technology (IT) solutions to governments and educators, today announced it has been selected as a prime contractor for Pennsylvania Governor Edward G. Rendell's three-year Classrooms for the Future initiative. Classrooms for the Future provides teachers with intensive professional development, powerful new teaching tools and will put a notebook computer on every high school English, math, science and social studies desk. Governor Rendell's program will include 79 school districts in the first year, with plans to expand statewide in subsequent years.

"Classrooms for the Future is focused on high school reform, instruction and the transformative power of technology to affect how teachers teach and how students learn," said Chris Rother, group vice president, CDW-G. "The Pennsylvania Department of Education and CDW-G are leveraging professional development with a state of the art classroom to improve learning outcomes. This program is about the students, their needs and preparing them for an ever-changing high-tech global marketplace."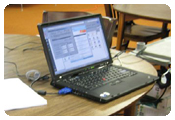 Working with the commonwealth, CDW-G plans to have the first wave of districts ready by February 2007 and to expand to the remaining districts previously announced by the governor's office by the end of the 2006-07 school year.

Classrooms for the Future will provide a 21st-century education to students through the appropriate and creative use of classroom technology. To deliver the highest quality of professional development, CDW-G has partnered with Futurekids, Inc., a premier provider of technology teacher training solutions for schools and universities around the world. Teachers will receive extensive professional development and have the opportunity to work with Keystone Coaches--mentors/trainers who will ensure teachers understand how technology can be an effective tool for educating and engaging students. Teachers and coaches will begin their professional development training in mid-February and will receive additional instructor-led development throughout the year.

The CDW-G Classrooms for the Future solution includes:

- Lenovo(R) ThinkPad(TM) Notebooks

- Futurekids, Inc. professional development and training

- Microsoft Office 2007

- Inspiration Software

- Adobe Creative Suite

- Promethean interactive white boards

- Polyvision interactive white boards

- D-Link access points

- HP multimedia printer and digital camera

- Canon video camera

- Bretford mobile laptop carts

- Epson projector

- Logitech webcam and speakers

Please visit www.cdwg.com/PAclassroomsforthefuture for more information about the CDW-G Classroom for the Future project.

About CDW-G
A wholly owned subsidiary of CDW Corporation (NASDAQ:CDWC), a FORTUNE 500 company, CDW Government (CDW-G) is a trusted technology advisor to federal, state and local government agencies, as well as to educational institutions at all levels. CDW-G offers best-in-class technology products and services from top-name brands such as Acer, Adobe, Cisco, HP, IBM, Lenovo, Microsoft, Panasonic, Samsung, Sony, Symantec, and Toshiba. For more information about CDW-G product offerings, procurement options, service and solutions, call 1.800.863.4239, or visit the CDW-G Web site at CDWG.com.

About Futurekids
Futurekids is the premier provider of technology teacher training solutions for schools and universities around the world. Futurekids has a 22-year record of success in technology education. Their core competency is providing technology training as it relates to teaching and learning. They have relationships and achievements with many key educational partners such as Intel, IBM and Dell.

Futurekids is privately owned with headquarters in Los Angeles, CA. For more information on Futurekids, please visit http://www.futurekids.com/.
| | | |
| --- | --- | --- |
| | | |