VitalSource Technologies and Futurekids Bring Digital Libraries to Instructors Nationwide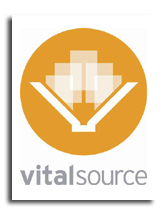 RALEIGH, N.C., (March, 14 2006) – Students and teachers across the country will soon have access to thousands of digital books thanks to a training course VitalSource Technologies Inc. and Futurekids Inc. are creating.
The VitalSource Library™, a collection of digital works of literature and history, is preloaded on many computers at both primary and secondary schools. But often teachers and students don't know they have the resource, or how to use it.
Now educators and students will be able to take full advantage of this resource. VitalSource and Futurekids, are partnering to create and implement VitalSource Bookshelf and Library training modules designed to meet the needs of schools and universities.
"Educational institutions invest heavily in technology solutions," said Dzana Homan, president and CEO of Futurekids. "Our partnership with VitalSource will help teachers take full advantage of the resources and tools available through the VitalSource Library and fully integrate technology into the learning lives of students."
VitalSource provides teachers and students with the digital educational resources they need to maximize the learning experience. Now, Futurekids will teach them how to utilize these high-tech learning tools.
Futurekids is collaborating with VitalSource to design and implement training courses for teachers that incorporate the use of the VitalSource Library and VitalSource Curriculum into their core teachings of language arts, math, science and social studies.
"We are thrilled to be working with Futurekids to maximize the benefits that schools and school districts get from their investment in technology," said Frank Daniels III, VitalSource president and CEO. "We believe that Futurekids will provide a training solution that will greatly increase the usage of our products. This will create wide-spread adoption of VitalSource products and, ultimately, provide a self-sustaining digital solution for the school districts, colleges and universities."
Using VitalSource technology makes studying literature and history faster and more efficient than ever before. The VitalSource Bookshelf program allows the reader to search for and highlight key passages within the Library. That means if a student is working on a term paper about themes in Shakespearean tragedy, he or she can quickly search all of the works of Shakespeare with only a few key strokes.
Unlike other digital book options, the materials in the VitalSource Library do not expire, do not rely on an Internet connection and are available whenever students log on to their computers.
About Futurekids
Futurekids is the premier provider of technology teacher training solutions for schools and universities around the world. Futurekids has a 22-year record of success in technology education. Their core competency is providing technology training as it relates to teaching and learning. They have relationships and achievements with many key educational partners such as Intel, IBM and Dell.
Futurekids is privately owned with headquarters in Los Angeles, CA. For more information on Futurekids, please visit http://www.futurekids.com/.
About VitalSource Technologies
VitalSource is a leading provider of digital content solutions in education. The company enables publishers, distributors and other partners to create and deliver textbooks and other content directly to users' computers in its proprietary VitalBook™ file format under a variety of scenarios, ranging from custom curriculum solutions to private-label bundled products, as well as single textbook and promotional content delivery to students and faculty in both secondary and post-secondary educational settings.
The company is privately-owned with headquarters in Raleigh, N.C. For more information on VitalSource, please visit http://www.vitalsource.com/.
Source: VitalSource Technologies, Inc.