Futurekids, Inc. Expands its United States Sales Force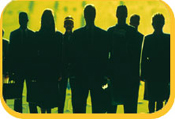 (July 21st, 2004) - Futurekids, Inc., a world leader in technology integration in the K-12 arena expands its North American sales force by adding the following Senior Education Sales Consultants. Chris Sakelaris, handling its growing US central account base, brings to Futurekids an extensive track record of sales success within the industry. He has earned a reputation as a key consultant of professional development services and curriculum sales. As a Library Media Center Coordinator he developed a perspective which focuses on meeting the needs of administrators, students and teachers. In addition to Sakelaris, FK is bolstering its sales coverage model in the west with the addition of two more K-12 seasoned sales veterans. Chris Mader, who will cover the Pacific Southwest, comes on board after a successful ten year career with Walsworth Publishing and Addison/Wesley Publishing where he distinguished himself as a top sales representative as well as an exceptional educational consultant. Chris was also a high school English teacher for ten years giving him twenty years of educational service. Sylvia Williams, who will handle the Northern CA and Pacific Northwest territory, has an impressive educational background having earned her Undergraduate in Elementary Education, Masters in Early Childhood Education and her Doctorate in Curriculum and Supervision. Her credentialed teaching background and experience selling tuition management services to parents and private school administration in California and the Pacific Northwest affords Futurekids a wealth of K-12 contacts and valued educational acumen.

About Futurekids
Futurekids, Inc. was founded in 1983 in response to the public's need for basic computer skills training. It began franchising computer-learning centers globally in 1989 and soon grew to address the needs of technology training in the world's schools. In 1994, Futurekids launched School Technology Solutions, aimed at meeting the specific technology needs, interests, and goals of K-12 education. In 1999, Futurekids was acquired by Bob and Jan Davidson, pioneers in multimedia education and founders of the educational software company Davidson & Associates, which they sold to Cendant Corp. in 1996. Futurekids is privately owned with headquarters in Los Angeles, CA. For more information on Futurekids, please visit http://www.futurekids.com/.