FUTUREKIDS AND OLD DOMINION UNIVERSITY WIN CONTRACT TO PROVIDE TECHNOLOGY TRAINING FOR VIRGINIA BEACH CITY PUBLIC SCHOOL EDUCATORS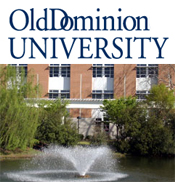 VIRGINIA BEACH, VA., November 1, 2000–Futurekids, Inc., in partnership with Old Dominion University, will provide a technology training program for an estimated 6,000 teachers and administrators in Virginia Beach City Schools over the next four years. The program consists of four professional development courses based on the state of Virginia's Technology Standards for Instructional Personnel (TSIP): the TSIP Overview, Basic Operations, Professional Productivity and Curriculum Integration. Futurekids and Old Dominion University were selected owing to their successful hands-on, project-based technology training experience.

The program implementation will be the responsibility of Carol Dowling, Regional Director of School Technology Programs for Futurekids, and Francis Puchalski, Director of Programs for Continued Learning at Old Dominion University. Together with Thomas Motter, Vice President of School Groups for Futurekids, Inc., and Dr. Paul Heine, Associate Dean of Old Dominion University, the team designed each eight-hour TSIP course to help instructional personnel master Virginia's state technology standards.

In the opinions of Dr. Paul Heine and Fran Puchalski, "This collaboration between Old Dominion University and Futurekids, Inc. has been a win-win for all parties involved, especially Virginia's school divisions and instructional school personnel. Since 1995, the impact and success of the program is represented in the training of over 3,000 Virginia teachers."

The TSIP Overview is a self-assessment course that can help instructional personnel identify their strengths and weaknesses in areas of technology; Basic Operations concentrates on hardware, operating systems, file management and technical procedures; Professional Productivity addresses professional use of the technology areas; and Curriculum Integration focuses on how to teach lessons more effectively by utilizing technology. Upon completion of the four courses, each educator will receive a certificate of completion from Old Dominion University and eight points toward teacher re-certification.

About Futurekids
Futurekids is the premier provider of technology teacher training solutions for schools and universities around the world. Futurekids has a 22-year record of success in technology education. Their core competency is providing technology training as it relates to teaching and learning. They have relationships and achievements with many key educational partners such as Intel, IBM and Dell. Futurekids is privately owned with headquarters in Los Angeles, CA. For more information on Futurekids, please visit http://www.futurekids.com/.